Department Details
Contact Details
This page is being updated.
Introduction to The Department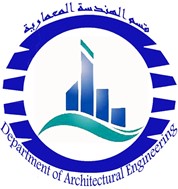 Architecture: Architecture: also as building engineering, engineering architecture engineering, architecture, architecture, architecture, architecture, architecture, architecture, planning, design, and construction of buildings, such as the integrated analysis and integrated design of environmental devices (energy conservation , ventilation and air conditioning, plumbing, lighting, fire protection, acoustics, vertical and horizontal relationships), structural systems, behavior and properties of building components and materials, and construction management from greenhouse gas reduction to resilient building construction.
Architects are at the forefront of addressing the major challenges of the eleventh century. They apply the latest scientific knowledge and techniques to building design. Architecture as a relatively new licensed profession emerged in the 20th century as a result of rapid technological developments.
The architect began by imagining what the design would look like and then translating it onto the ground.
The department's vision: Qualifying graduate architects with scientific, intellectual, innovative and creative capabilities that enable them to develop architectural, planning and environmental solutions in line with all current and future requirements and to help develop society and the environment in accordance with comprehensive quality standards.

Department mission: To provide advanced programs in the field of education, training and scientific research in accordance with national academic standards with the aim of preparing a distinguished graduate in all disciplines of architecture, to contribute to the development of community institutions in various fields, with the continuous development of these programs to update his message to different needs and requirements.
Department Staff