Department Details
Contact Details
This page is being updated.
Introduction to The Department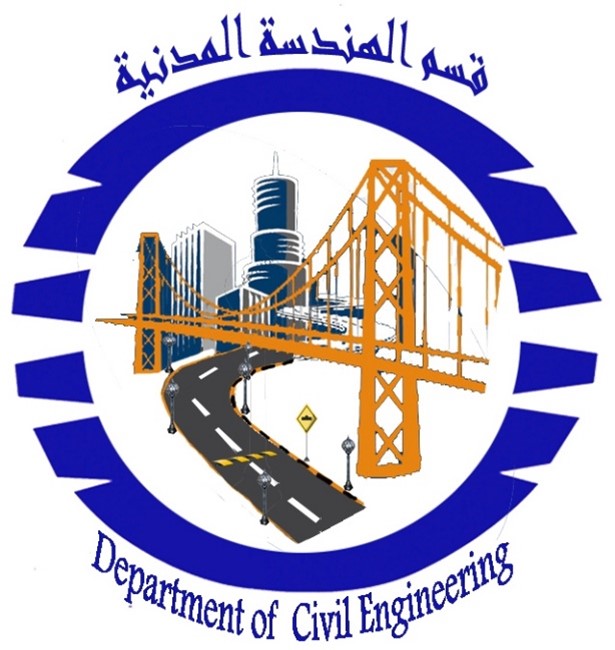 Civil engineering is a branch of engineering that is most closely related to human origin and development over the years and eras, and the main catalyst for laboratory products.
It is difficult to determine the date of the emergence and beginning of civil engineering, but the history of civil engineering is a mirror of human history on this earth.
It is one of the branches of engineering concerned with the study, design and analysis of various civil facilities such as residential and service buildings, roads, bridges, tunnels, airports, ports, drinking water supply networks, water pumping stations, sewage networks, purification plants, water treatment and dams, as well as irrigation projects, and supervising the work of these facilities during their continuity.
The Department's vision:- The Civil Engineering Department looks forward to providing a distinguished educational and research level in the fields of civil engineering and to contribute to the preparation of a distinguished civil engineer to serve the environment and the community surrounding the institute.

Department message:- The department is committed to qualifying students in the fields of human and engineering knowledge and preparing qualified engineers for leadership, creativity and community service in the field of design and implementation of all civil engineering works.
Department Staff